Vibrant and unforgettable, there's no better place to sit, sip and unwind in Beverly Hills than our bar.
You'll find an exceptional wine list and a cocktail menu filled with classic and new creations, all handcrafted by our bartenders with the freshest ingredients and finest spirits, and impeccable service to match. It's the perfect destination for all in search of relaxed late-night indulgence.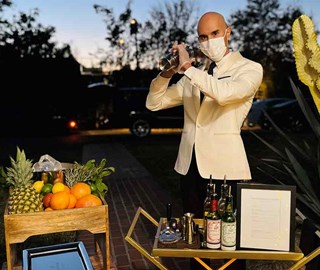 The Maybourne's Mobile Mixologist
Let The Maybourne Bar come to you with classic cocktails shaken and stirred on your doorstep by our master mixologists.