Vibrant and unforgettable, there's no better place to sit, sip and unwind in Beverly Hills than our cocktail and wine bar.
You'll find an exceptional wine list and a cocktail menu filled with classic and new creations, all handcrafted by our bartenders with the freshest ingredients and finest spirits, and impeccable service to match. It's the perfect destination for all in search of relaxed late-night indulgence.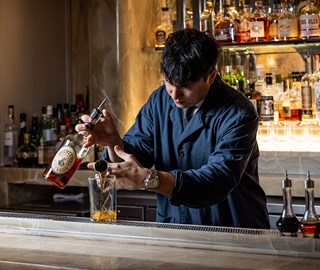 The Cocktail Connoisseur
Chris Amirault is the award-winning Head Mixologist of The Maybourne Beverly Hills. Coming from a biracial family, Amirault creates cocktails which embody Los Angeles' nature as a cultural melting pot, taking ingredients from his Asian heritage and blending them with the other flavors he encounters in the city. Indeed, his cocktail style is born out of an endless curiosity for the city he calls home, where a flash of inspiration for a new recipe can strike at any moment.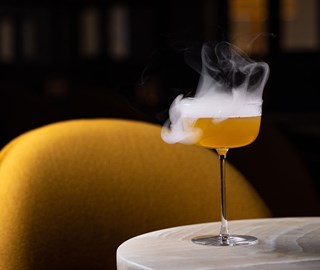 The Five Elements
According to The Five Elements Theory, everything in nature is connected by Earth, Water, Fire, Air, and Space. At The Maybourne Bar we decided to borrow from this theory and use these five elements in our own creation process. On the menu you will find five elemental sections, each with three cocktails inspired by that individual element, taking ingredients and spirits which pay tribute to its inherent attributes.