Weddings at The Maybourne Beverly Hills
Your wedding is a day to remember, and whatever your dream nuptials involve, there's no more memorable and glamorous place to tie the knot than The Maybourne Beverly Hills.
From our elegant spaces to our award-winning chefs, our estate and staff are at your service. Find out more about our wedding venues, food and experiences, and start planning your big day in the heart of Beverly Hills.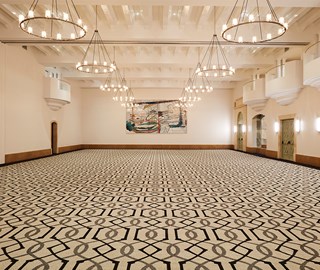 Wedding spaces
We're home to a variety of spaces that are perfectly suited to the different parts of your wedding day, from the wedding banquet and reception, to the ceremony itself. Start exploring the ballrooms, al fresco terraces and other rooms available at The Maybourne Beverly Hills.
Explore our spaces
Business events
Located in the heart of Beverly Hills, we are the perfect place for all kinds of business events.
Plan your event
Social events
Los Angeles is no stranger to a party – and whether you're planning an intimate and exclusive gathering or a gala with a guestlist in the hundreds, The Maybourne Beverly Hills is the perfect space for every celebration.
Plan your party